Monthly Archives:
December 2012
Thursday, December 27, 2012
Photo credit: Ian Ebright
In addition to writing for this blog, RELEVANT Magazine and Red Letter Christians, I've been working on two different film projects throughout 2012. Those of you who are friends of mine on Facebook may have caught the status updates about one particular project that I've been busy with since July of last year: writing and rewriting the script, adding to the research I've been doing over the past decade, consulting with knowledgeable people about the Arab world, networking, and building the cast and crew.
'From the Sky' is my sixth screenplay, but it's the first time I've crafted a story that isn't feature-length. I hope to direct this short film in Spring 2013 and am excited to announce that Egyptian-born actor and filmmaker Sayed Badreya just recently joined the cast.
In December, my good friend Patrick Murphy and I went on a location scouting excursion starting in the Yakima River Canyon and ending in areas near Vantage and George, Washington; two very small towns separated by the Columbia River.
Click through for a short video of yours truly introducing the film's setting and story.
Tuesday, December 18, 2012
A vigil for the Newtown school tragedy. Photo credit:

2012 Penn State/flickr

.
My deep conviction has always been that the moment of tragedy is no time for advocacy or politics from either side; that as a nation we move too quickly to get past these horrific events and would benefit from marinating in our shared humanity, pausing in communal grief, and just feeling. But my mind and heart have been changed by the horror in Newtown, Connecticut. Unlike other national tragedies which I certainly feel to an extent, this one cut into me as a parent, a Christian, and an American. From my cubicle at work, I began to tremble and cry when I saw the news, and have since been moved by the firm challenge of many including our President who remind us that these tragedies are so frequent now that there remains no good time to discuss solutions. If we can't focus our outrage at this moment, when will change ever come?
Tuesday, December 04, 2012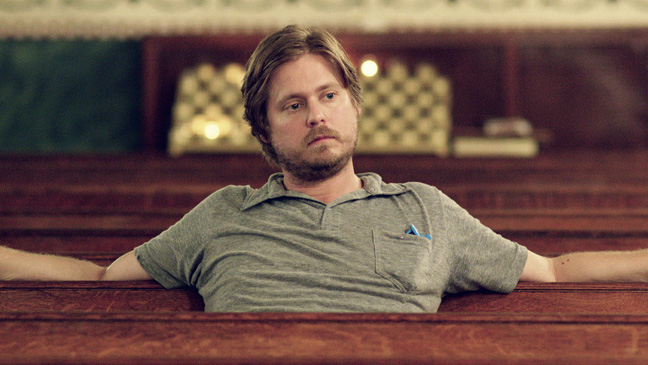 Tim Heidecker in 'The Comedy.' 
"Somehow, directness has become unbearable to us." These chilling words are part of a valuable exposé written in the New York Times by Christy Wampole. Her piece 'How to Live Without Irony' bears witness to a generational descent into routine insincerity.
Mockery on the other hand can be direct at times- a dagger shoved into one person by another- but at its core, it is not so different from insincerity. Both are often a piece of armor used for self-preservation, a way to flee human connection by focusing on the other as a caricature while exempting one's self from the same level of scrutiny. I look around and am encouraged, because it seems even secular culture is growing weary of mockery taken to the extreme.